James Gubbins, a well-respected spreading contractor known in the western districts of Victoria, has recently applied LawrieCo Phoscal to a property in Lake Bolac with impressive results.
Phoscal is a unique blend of calcium, phosphate and carbon that is designed to improve soil health and crop yields. LawrieCo Phoscal was applied at a rate of 2.5 litres per hectare at an approximate cost of $17.50 per hectare. The product was applied to strip trials across the entire property to assess its impact on crop growth, an approximate area of 36Ha.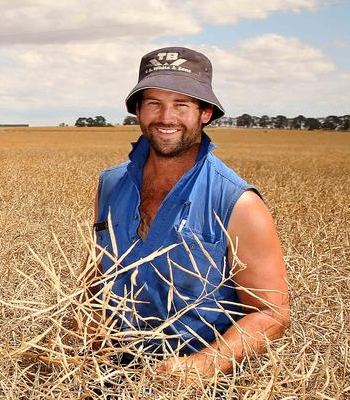 The Phoscal was applied to red wheat at stem elongation, which is a critical stage in the growth cycle of the crop. This timing allowed the Phoscal to be taken up by the plant and incorporated into the growing tissue.
The results of the trial were impressive. Gubbins saw a 1-tonne per hectare yield increase from using Phoscal, which netted an average increased return of $300 per hectare. This significant increase in yield and return is a testament to the effectiveness of LawrieCo Phoscal in improving soil health and crop yields.
The trial conducted by James Gubbins using LawrieCo Phoscal has demonstrated the product's effectiveness in improving soil health and crop yields. The 1-tonne per hectare yield increase and $300 per hectare increased return are significant results and demonstrate the value of using LawrieCo Phoscal in farming operations.
Contact your local LawrieCo area manager for more information or to place an order.